How we can help you respond to your financial challenges
21st June 2023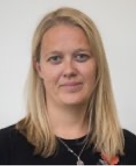 Alison Wright, Managing Consultant
We have worked with our colleagues at
Midlands and Lancashire Commissioning Support Unit
(@MLCSU) to launch our offer to help organisations respond to financial challenges.
We understand the challenges you are facing. Now, more than ever, it is essential to:
make robust, informed decisions;
deliver improvements and efficiencies; and
collaborate across partners.
We are supporting ICSs, provider collaboratives, primary care, mental health and acute providers and local authorities to do this.
Systems must make changes to respond to the challenges they are facing. To do this, leaders need to make good, informed decisions. We can help you ensure these decisions are robust and evidenced. We are currently working with systems to help them understand the benefits and risks of their transformational change programmes. This is helping them make data driven decisions.
Swift action is required to improve the financial position. We have a track record of delivering improvements and efficiencies. We work across acute providers, mental health providers and ICBs to help understand where efficiencies can be made.
We know collaboration is not easy, but it can yield innovative results. Our experienced and senior team can help broker those difficult conversations, bringing to the surface those hidden issues, finding a way forward.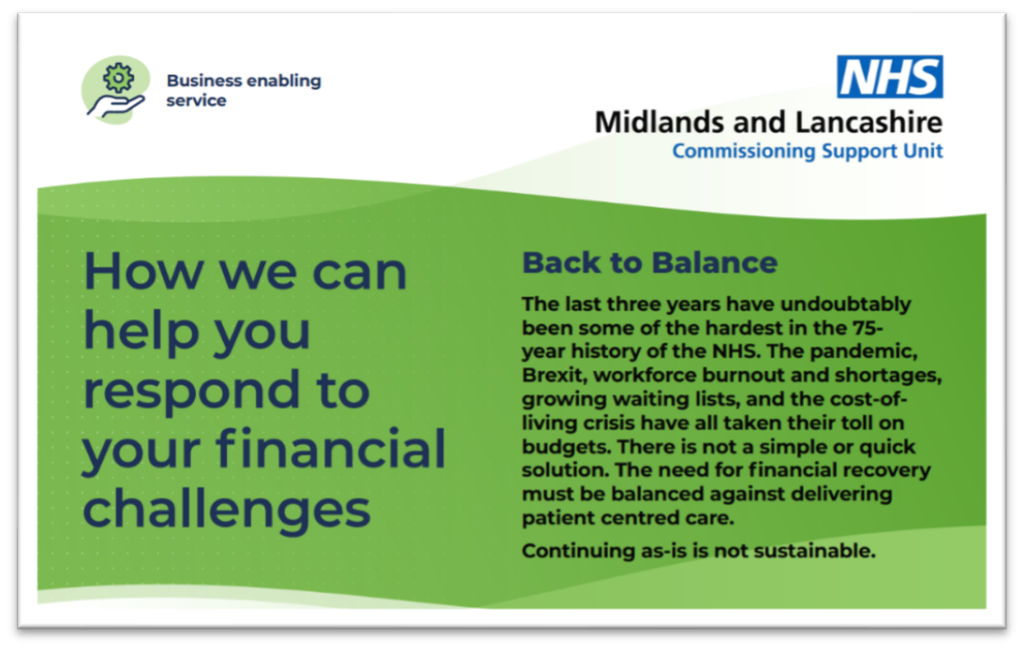 Our Financial Consultancy Team
Our Financial Consultancy team is made up of dedicated NHS employees with both depth and breadth of NHS experience. The team combines former Directors of Finance, deep technical knowledge of NHS financial processes and decades of healthcare consultancy experience. We can help clients with:
Making robust decisions

Identifying/ understanding potential financial opportunities for projects and schemes
Modelling the financial impact of clinical service redesign options
Identifying, prioritising and quantifying project costs and benefits
Preparing business cases
Advising on business case best practice

Driving improvements and efficiencies

Financial modelling of recovery and productivity transformation initiatives
CIP/QIPP identification and delivery
Lean review of finance processes (organisation or system level)
Implementing standardised solutions at scale including shared services across systems
Supporting system-wide cost reduction initiatives, (e.g. through lean and automation), including corporate and back office cost reduction

Facilitating financial collaboration across partners

Establishing a common financial framework across a system
Supporting policy alignment (including IFRS alignment)
Developing Place/System reporting
Brokering system conversations to enable transformation
Financial planning including Joint Forward Plans (JFPs)
Financial input to bids/ grants/allocations
Ledger implementation or reconfiguration
Our brochure explains how we can help in more detail and showcases some of the work that we have been involved with.  Please get in touch if you'd like more information or a conversation to explore how we might be able to help.