Mental Health First Aid at the TU
11th January 2023
Anita Kiernan – Transformation Consultant – talks about the Mental Health First Aid refresher training that she and three other colleagues have recently attended, and why this is so important to us.
Living the TU Values
We have four values that underpin our work at the TU. 'Empowering our people' is one of them – we seek to actively support, develop and care for all our people. Adopting this value ensures that we make the health and wellbeing of our staff a priority, and that's not just about physical health and wellbeing, it's mental health too. So when the opportunity came up to do some refresher training, 3 colleagues and I all jumped at the chance.
Mental Health First Aid Refresher Course
Through a mixture of interactive discussions, scenarios, and more structured learning, the Mental Health First Aid England-accredited course was designed to update our existing MHFA knowledge and skills. The course also aimed to improve our confidence in supporting people experiencing a mental health crisis, or those who feel emotional or distressed while at work. The course was delivered by a local VCSE provider - the Counselling and Family Centre.
Why supporting Mental Health is important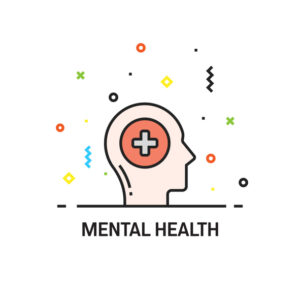 Whilst this MHFA course aimed to refresh our ability to offer initial non-clinical help and support to colleagues in need - a similar approach to physical health first aid - we were also reminded that the powerful skill of active and non-judgmental listening is helpful for all our interactions in our business, and of course outside of work too. With this in mind, we are building our 2023 team training plan to include how we can explore this skillset as a wider team.
We strongly feel that a mentally healthy workforce is one which empowers colleagues to be able to do their best, achieve their goals, and support each other in difficult times, all of which enable us to deliver quality work for our clients as well as achieve a good work-life balance. It is part of the TU culture to look out for each other and to support good health and wellbeing, acknowledging that we can't always separate our "home" and "work" selves, or indeed our physical and mental health.
As Mental Health First Aiders, we offer a vital listening ear and a friendly face to anyone in need of a chat, not just to those feeling they are in crisis. We also have a broader remit to understand the experiences of colleagues at work, to raise awareness of mental health challenges, and to improve access to mental health support and information in the workplace, all as part of our continuous improvement journey as an organisation.